As I stumble, I stumbled
into others, and then I stumbled
all others, my path lay beneath
their feet, I quaked their ground
I changed terrains
strew my body, they stepped
fell, had to leap over hard head
soft flesh, dirty nails, painted red
thick hair, and as I write...
I stumble over
The solo mixtape series Violent/Break is an interdisciplinary solo improvised performance series about positioning of violence across gender, language, race and cultural processes through movement, music, and media.
This project explores violence as an ontological relational process that contains spiritual, embodied material, and transcendental points of revelation. My lived experiences, being educated in the lie of black body as more inherently violent than others, and my experiences of my body as site on which is enacted/and enacts a wide range of strategies on violence. Yet, there is a third understanding, that awareness of violence and violence as ideation, is no more a settled matter than anything else in this world.
Just like a mixtape the solo mixtape series Violent/Break physical, social, and political materials are an Afrofuturist performance on reconstituting cultural and cross-technological influence.
Vol I: hip hop, boxing
Vol II: krump, chen taiji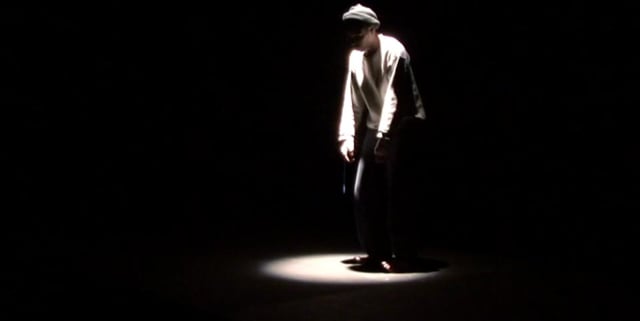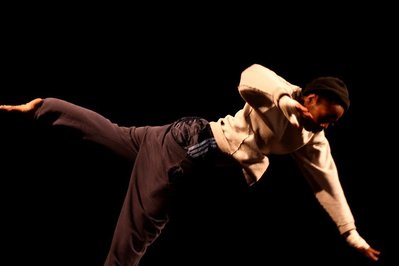 The solo mixtape Violent/Break: Vol II, part of a series, is an interdisciplinary solo dance theatre performance/installation. Its soundscapes, direction, choreography, text, and scenographic design were created by me. The solo mixtape series explores violence as an ontological process containing material, martial, and transcendental revelations. Whilst Vol I was a centered exploration of violence in Freestyle Hip Hop, the theatre of war, and my training as an amateur boxer; Vol II centralizes Afro diaspora cultural technology of Krump and the Chinese martial art of Chen taiji. I am a member of the Krump Family Gool, and study at Chen Bing Academy in Chenjiagou, China. I situate the complexity and strength of the journey as a search for strategic wholeness. This articulation is furthered by ancient and modern Afro-Sino relations, lore, and politics.
Here is a pdf for my HCL residency application. The process of the work changed, A LOT, even during my time there. I hope this helps! And remember things change, sometimes for the better. So you don't have to hold yourself to stuff that doesn't breathe life into your life or your work.

As always, I have a passion for what I do. And the solo mixtape series, is an intensely personal work and ultimately a process that I believe is better shared. Most of my processes start out of something that I am physically doing already, though literature-based research is often brought to bear. Just keep in mind that the world is wide, but no wider and no deeper than your own imagination and abilities. It's beyond important to understand that the past, present, and future are more interconnected and fluid than can be realized in a single lifetime. So, go for it! Let your life process, your imagination be the source that brings your ideas to fruition. Whatever you're interested in, in your life - is bound to be wild. It's bound to be shared.